Gigs and News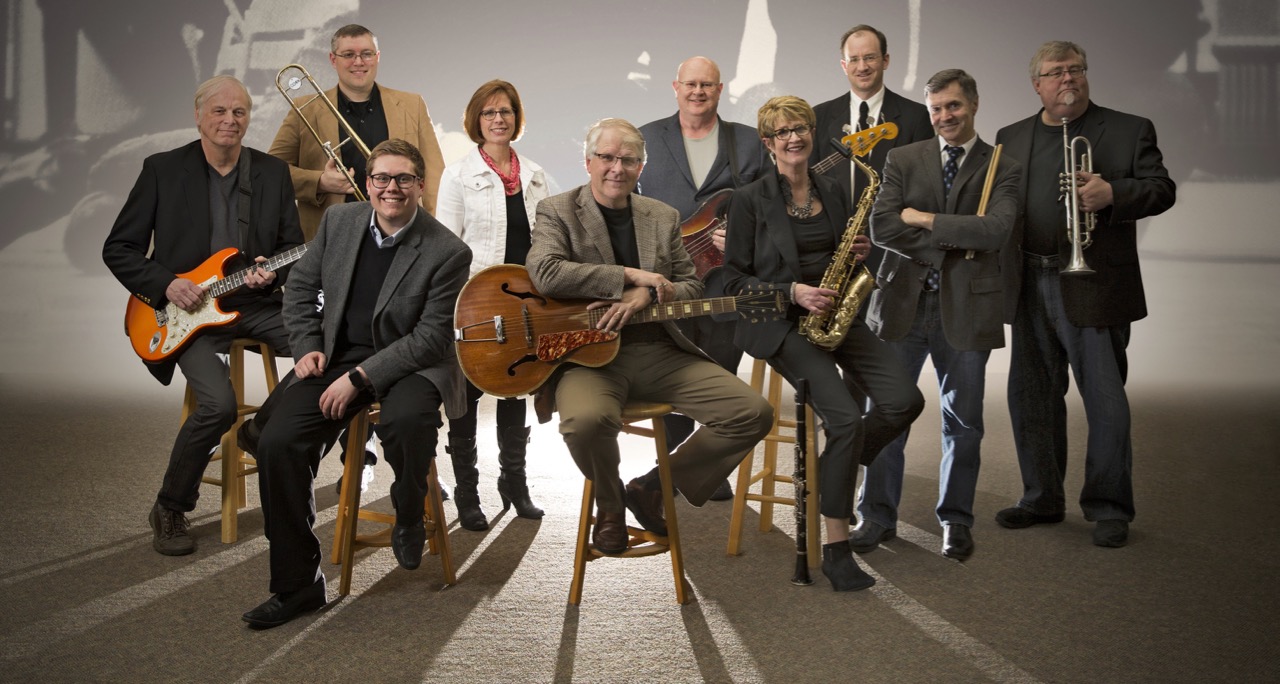 October 9, 2020: 7:00 p.m.
Glenn Bulthuis and the Tonedeafs
Play the Music of the Beatles, Simon and Garfunkel, Peter, Paul and Mary, Stevie Wonder, Bob Dylan, James Taylor, Bruce Springsteen and some Glenn Bulthuis favorites
With Chris Hansen's Horns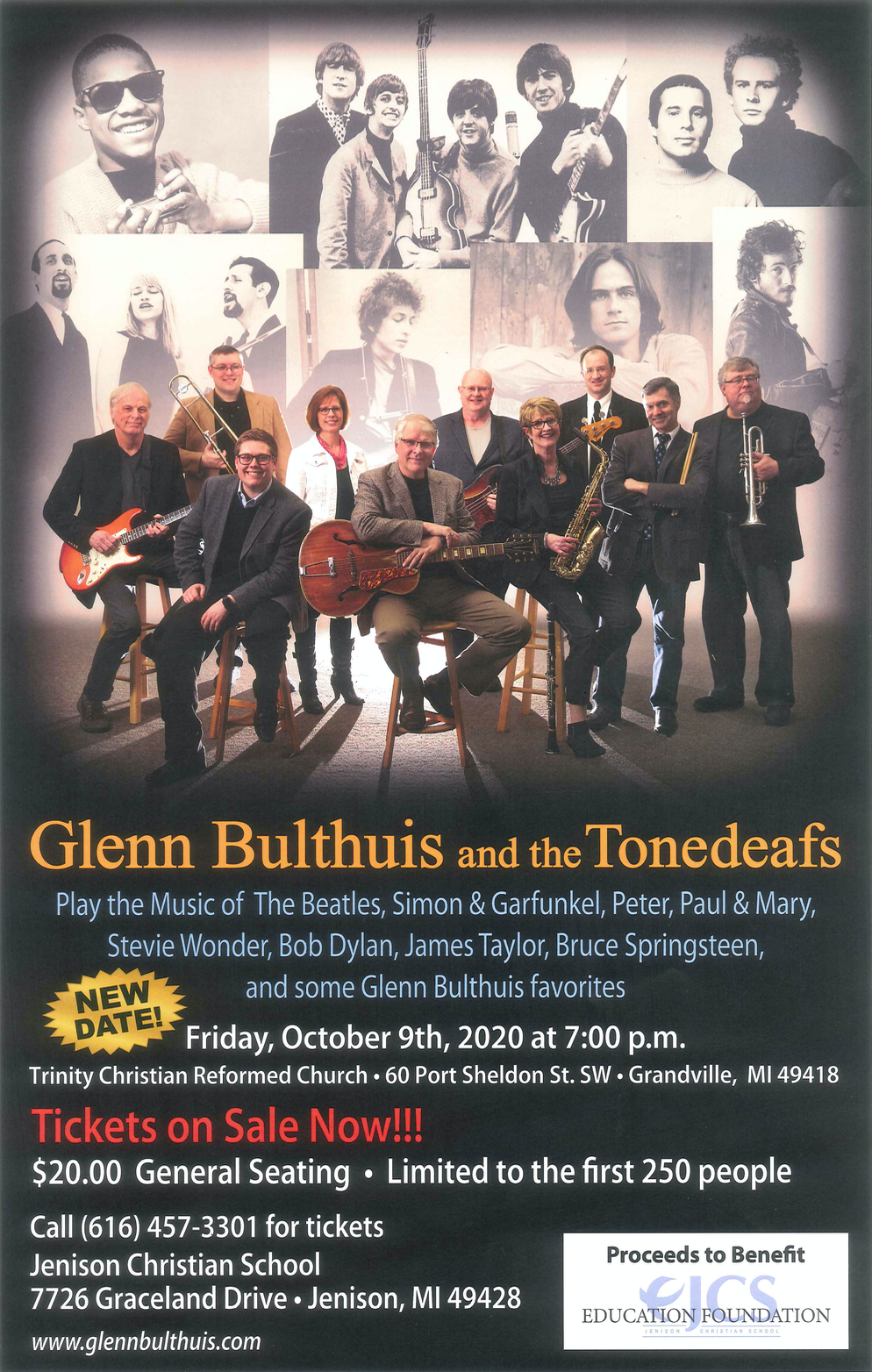 We have a new date and a new venue for our concert.

This is a Benefit Concert for Jenison Christian School.
Friday night, October 9, 2020: 7:00 p.m.
Trinity Christian Reformed Church
60 Port Sheldon St. S.W.
Grandville, Michigan 49418

We'll have a 12-piece band for this concert.
Tickets on Sale Now!!!
$20.00 General Seating Limited to the first 250 people
Any tickets purchased for the original April concert date will be honored in October. If you would like a refund, please contact Jenison Christian
Call: 616-457-3301 for tickets.
Jenison Christian School
7726 Graceland Drive
Jenison, Michigan 49428
I look forward to seeing you on October 9.
For info call: 616-890-8725
or E-mail: glennbulthuis@comcast.net